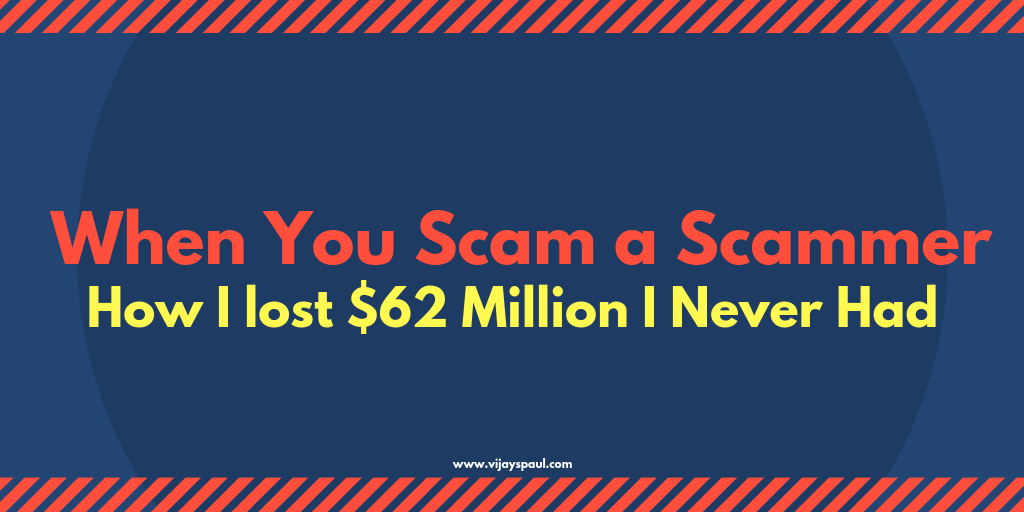 Before I go any further, let me put it out there that this post is inspired by James Veitch.
Even though I started responding to scam emails before I saw his TED Talk, I have never been nearly as hilarious as him. Probably I'll reach there someday.
From princes in Nigeria to lottery winners in London, we have received it all. Like everyone else who dreams of miracles, even I have too. How wonderful would it be that you're scrolling through your email one day and someone out of the blue offers you a million dollars?
Oh well, life's not a fairy tale and scams are as real as the fact that Manchester United is having a horrible 2018/19 EPL season. But I have always had a funny bone in me and nothing gives me more pleasure than having a laugh.
A couple of weeks back, I received an email which went as below:Continue reading