An elevator pitch is not an announcement. Neither is it a sales call.
It does not end with the 30 seconds of self-immersive diarrhoea that you might be blurting out.
It also isn't about who you are or what you are doing.
An elevator pitch is all about being a conversation. What you are going to do, what you are building, what your vision is. A conversation that should be interesting enough to be taken outside the elevator.
An elevator pitch will never land you a job or a partnership or a client in the time the elevator takes to reach the ground floor. But it should augment the interest and curiosity in the other person to be able to carry the conversation forth after the doors of the elevator open.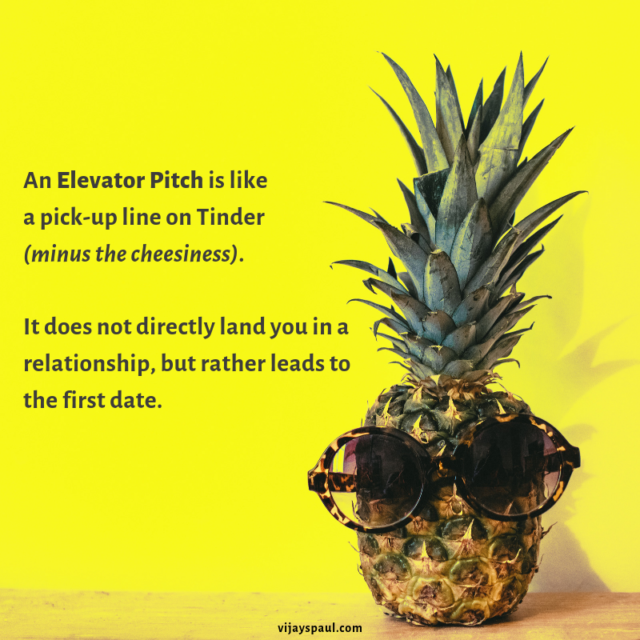 Consider it like a pick-up line someone uses on Tinder (minus the cheesiness). It does not directly land you in a relationship, but rather leads to the first date to begin with.
Instead of rambling a few sentences in a single breath, mould your elevator pitch as a genuine conversation which peaks the curiosity of the listener.