And finally, Twitter decides to add the much requested "Edit Tweet" button.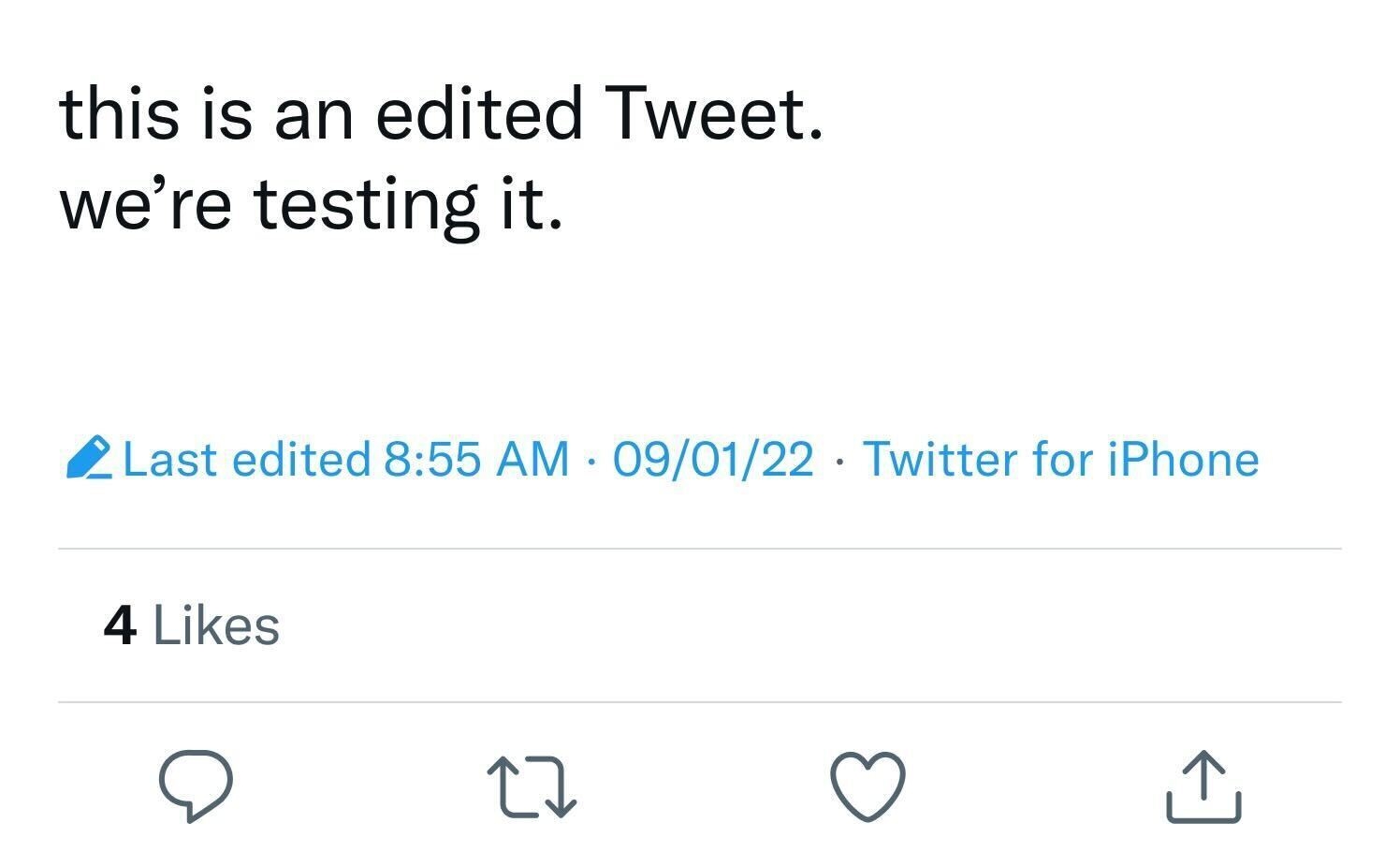 Ever since I can remember, people have been requesting Twitter for the editing tweet option. It does sound good at first, especially for the fat-fingered mistakes and when autocorrect goes haywire and changes regards to retards.
But the major concern has also been around the spread of misinformation if tweets were altered after being widely shared. In favour of Twitter though, they will be adding some safeguards around it.
For one, they are starting this feature out presently only for Twitter employees and will then slowly roll it out to Twitter Blue subscribers. Only after that would it roll out to all the users.
Secondly, changes can only be made 30 minutes after the original tweet was sent and edited tweets will be labelled. On clicking the label, one would be able to see the history of the edited tweet.
It is a good filter to have – ability to correct one's mistake on the internet. But I am still not 100% convinced this is the best way to do it.
Just consider a below average Twitter user (of which there are millions) who is easily convinced by anything they read online. Do we really think they will pay any heed to whether a tweet is edited and take the effort to find out what content was changed?
It would be interesting to see how this decision from Twitter pans out.
Read the full announcement on Twitter's Blog.