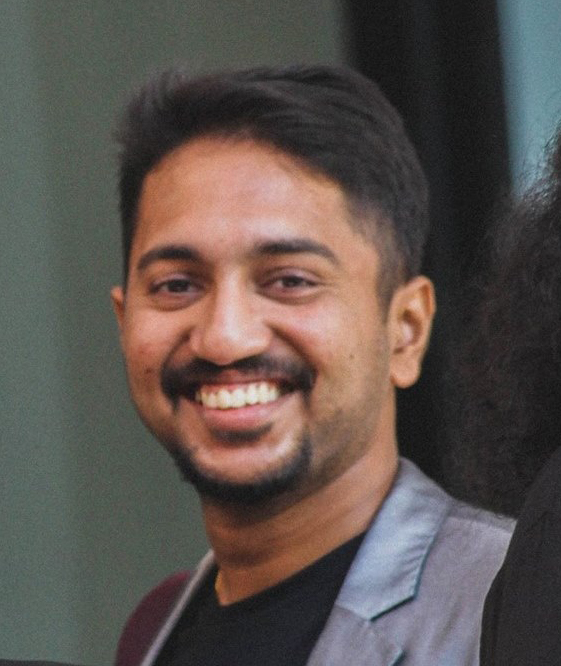 i[at]vijayspaul[dot]com
WHO
A self-taught Communications Professional and Blogger. Presently based out of Melbourne, Australia with home-town as Kochi, India.
Completed Masters in Communications and Media Studies from Monash University in 2018 and Bachelors in Technology from University of Calicut in 2011.
Founder of IZE Creative in 2011, a content marketing firm based out of Kochi and Bangalore. Eventually sold off my stake in it in 2017 to pursue my Masters.
Loves travelling. Have travelled to at least one new country every year since 2015. Intend to keep that habit up.
Also loves riding. Completed a 26 day, 5638km bike trip across the length of India in 2016, titled "Highway to Freedom".
Loves humour. Tried Stand-Up comedy once. Was also the last.
SPEAKER @
University of Melbourne
RMIT, Melbourne
La Trobe University, Melbourne
IEEE R10 Congress 2018, Bali, Indonesia
IEEE Technical Talks and Awareness Sessions
Computer Society of India
Google Business Group, Cochin
ASA Nippon Kerala
Vijayeebhava Entrepreneurship Training Series (K Chittilapilly Foundation)
Vishwa Jyothi College of Engineering, Ernakulam
Sree Buddha College of Engineering for Women, Pattanamthitta
Vaikom Moulavi Foundation, Trivandrum
Naipunya Institute of Management Studies
Government Engineering College, Idukki
College of Engineering, Chengannur
IEEE Kerala Section Internship Drive – at Grey Technolabs, Kochi
Vimal Jyothi Engineering College
Kaizen – College of Engineering Munnar
KMEA College of Engineering
Federal Institute of Science and Technology (FISAT), Ernakulam
Model Engineering College, Ernakulam
Faculty Development Program – College of Engineering, Munnar
IEEE All Kerala Computer Society Students Congress
IEEE All Kerala Students Congress
Government Engineering College, Palakkad
SCMS College of Engineering, Cochin
MA College of Engineering, Kothamangalam, Kerala
MES College of Engineering, Kerala
Sahrdaya College of Engineering, Kerala
IEEE Kerala Section Branch Counselors Congress
Government Engineering College, Thrissur
St. Joseph's College of Engineering & Technology, Palai, Kerala
Rajiv Gandhi Institute of Technology, Kottayam
3 PEOPLE WHO GREATLY INFLUENCED MY CAREER
Namith Najeeb, Eric Weaver and Prasant Naidu. You guys totally rock!!