The Social Unsocial Experiment is over and boy do I have lot many things to share.
The past 21 days without Facebook have been bliss. Except the first day, when I had this urge of logging into FB, the feeling died down soon.
And that's when all the good things started happening. Directly or indirectly. Maybe or may not be due to the "experiment", following things happened for the good –
1. Started having more time to complete works – especially since the major distraction was turned off. Let me explain it better.
If 'X' amount of work took me the whole office hours and couple of hours more to complete before the 15th of Feb, by the 20th I started getting it done within the office hours itself. Today, the same amount of work I get completed by about 3PM.
The experiment was a real eye-opener on how, knowingly or unknowingly, I was spending way too much time on FB. And all of it wasn't just "actually reading through stuff in FB". A good deal of my work flow was hindered, just with switching between the tabs and checking for notifications once a while.
2. Learnt to blog shorter. Smarter – You'll get this in the days to come.
3. Actually met up with more people in real world – No idea how it is associated with "The Social Unsocial Experiment", but well, as long as it actually happens, I can put the blame on Facebook again 😀
4. Started reading more – Finished two books: "A Brief Hour of Beauty" and "Boots Belts Beret" and started off with "Screw It. Let's Do It".
5. Actually started reading more – As I had more time to spare since the working got all streamlined, my bookmarks bar got heavier with "To-Follow Websites" list.
6. Watched more movies – Mostly Torrent. (Yes, I agree I ain't a good kid)
7. Landed 3 new clients – Should I have put this first? Ah well, it made the list and that's what matters.
Again, with more time to spare, was able to schedule my time better and actually meet up and/or contact new clients. Three of them sealed the deal.
8. Less Stress – Without having to worry about who got a new car, or went for a Himalayan trip or reading through "Why I am awesome status updates", the stress level was indeed low!
9. Got into GBG Product Training – I don't know if its a big deal, or a deal whatsoever, but with support from my friend Rahul, got into Google Business Groups Product Training, and actually started spending time learning something useful.
10. Retrospection – Late nights, rather than spending time stalking through the profiles of good looking girls, valuable time was spent on retrospection – Company planning, philosophical thoughts and Whatsapp. And frankly enough, it helped me wake up with a clearer mind the next day. Maybe because I started getting more sleep.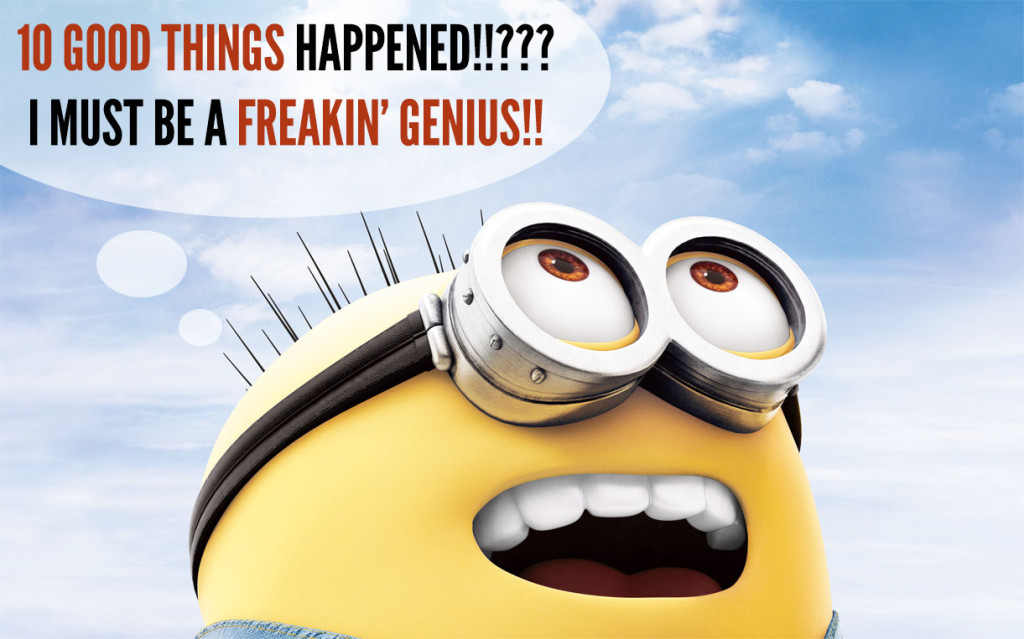 But, there are certain things I missed too –
1. Gossips, gossips and gossips
2. Election related hocus-pocus
3. A good number of HORRIBLE selfies
4. The fact that someone on my timeline bought a new diaper for their kid
5. Another fact that someone else on my timeline had cheese topped pizza with a half liter Coke in Dominoes.
6. Yet another fact that  some other person discreetly bought a packet of biscuits for a poor child in the Railway Station and then posted it in FB as if he had removed world poverty. Blech.
So you see, I actually didn't miss anything important staying away from FB. Was able to filter loads of junk from eating into my brain's memory space. Learnt new things, tried out stuff and understood the value of time.
Maybe you should give it a shot too. If not staying away from FB continuously, atleast make it a point not to keep the tab open always. Try it and if you don't save up on your time, I promise to shave off my moustache!!
Which, I actually don't have at present. Amen.
– Vijay S Paul
Image Courtesy - wallike.com