If you know me well, you also know the fact that I take my writing very seriously.
And if you don't know me well, please do understand that I take my writing very seriously.
So, after writing professionally for years (since 2009 to be exact), if someone tells me that I have a grammatical error or if my content is plagiarised, it does give me a heart attack, and, to an extent, hurts my self-inflated balloon-sized ego.
And there's where this story leads to.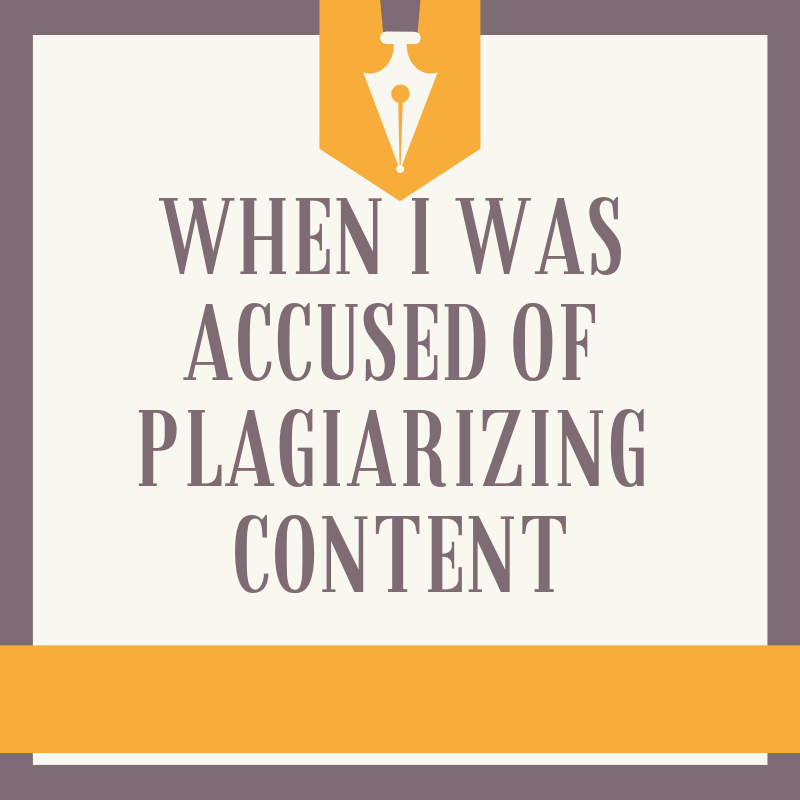 I once had a client who ran a travel business and had employed my firm to write content for its blog. Being someone who loves to travel, I personally wrote the content for them and was happy to do all the writing.
The agreement was that every fortnight we would send them 5 blog posts and their own team would upload it to the blog. We just had to send them the content in a word file.
So, as promised, I sent them the first 5 blog posts right on time and waited to hear from them. Obviously, like any business, we were also open to feedback and were ready to tweak the content slightly if they needed any minor changes.
But the response was unpredicted and unaccounted for.
The client sent me back a very angry mail saying that upon checking she found that all of the blog posts I had sent her had 50-70% plagiarism report.
US might get into trade relations with Cuba or Spanish might become the national language of India, but for heaven's sake, I was sure plagiarism to this extent would never happen to the content I had written. So I asked her to please notify us of the plagiarised content and send us the report she based her understanding on.
Within a couple of hours, I received her email with screenshots of the "plagiarised" phrases/sentences. Some of them were as below:
Lush green…
Travelling through…
It is quite…
Although it is…
During the…
But also…
As I travelled…
You get the gist.
She or her team had used some unreliable free tool on the internet to check the plagiarism, which in return had marked all usual English phrases as plagiarised content. What pissed me off was the fact that she didn't even check the report herself and just directly started accusing us of plagiarism.
I wrote her an email back:
Dear xxxxxxx,

Am sorry but its slightly saddening to see you get back to me with the notion of "

Duplicated

 Content" without verifying the same from your end.
The screenshots you have sent me are of the tool xxxxxxxxxxxxxxxx, which is highly inaccurate. If you yourself check the content in the said tool, you will be shown that in the article xxxxxxxxxxxxxxxx, 52% of the content is shown as 

duplicated

 but on analyzing it further (by clicking on the phrase), it is just shown as common English words being used.

I request you to check the same in detail from your end and then confirm if the content is 

duplicated

. If you still feel that the content we have given you is copied, we shall provide the whole content to you free of cost, as its our credibility that has been put to the test.
Cheers!
She didn't respond to that.
Or to the next 3 reminders I sent her. Meanwhile, the content did go up on her website.
I humbly sent her the invoice for the work and said we wouldn't be interested in continuing the association.
And to that, I received the following response:
OK.
Thankfully, we did get paid.
To this day I think if it was her ego that didn't allow her to accept her/her team's fault, or was it just the lack of basic business etiquettes.
As for me, I just added it to the list of "Client Incident Reports" and filed it away in my brain.