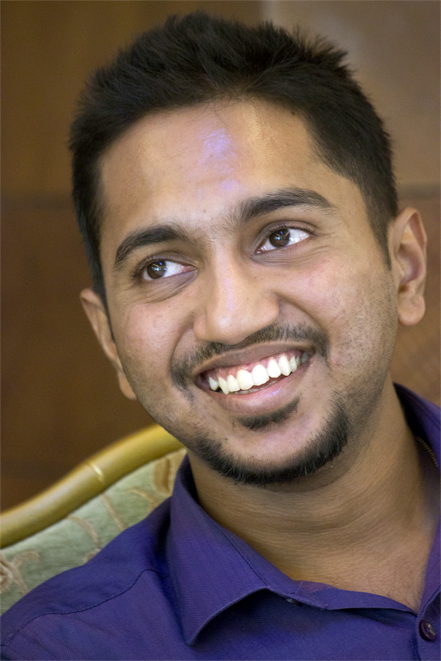 i[at]vijayspaul[dot]com
WHO
A self-taught Content Marketer by profession and an Entrepreneur by choice. A Blogger by passion and a Cartoonist by interest. A Graphic Designer by definition and an Engineer on paper. A laughter-addict by self-analysis and a crazy nut-head by popular vote.
WHAT
Founder at IZE Creative. Rider at Highway to Freedom. Volunteer at IEEE.
Started career as Graphic Designer in college. Then moved on to Web Design but discarded that idea when I realized I couldn't differentiate HTML from Chinese. By final year of engineering was working as a part-time Social Media Freelancer and Content Developer. Started IZE Creative 3 months out of college, in September 2011.
A blogger by passion, but the speed of thoughts at times overtakes my speed of typing and eventually I end up in not writing anything at all! Blog One, Blog Two and now finally settled onto my Third and hopefully not the last blog.
Currently authoring my first book on my recent 26 Day, 5638km Bike Trip across the length of India.
SPEAKER @
IEEE Technical Talks and Awareness Sessions
Computer Society of India
Google Business Group, Cochin
ASA Nippon Kerala
Vijayeebhava Entrepreneurship Training Series (K Chittilapilly Foundation)
Vishwa Jyothi College of Engineering, Ernakulam
Sree Buddha College of Engineering for Women, Pattanamthitta
Vaikom Moulavi Foundation, Trivandrum
Naipunya Institute of Management Studies
Government Engineering College, Idukki
College of Engineering, Chengannur
IEEE Kerala Section Internship Drive – at Grey Technolabs, Kochi
Vimal Jyothi Engineering College
Kaizen – College of Engineering Munnar
KMEA College of Engineering
Federal Institute of Science and Technology (FISAT), Ernakulam
Model Engineering College, Ernakulam
Faculty Development Program – College of Engineering, Munnar
IEEE All Kerala Computer Society Students Congress
IEEE All Kerala Students Congress
Government Engineering College, Palakkad
SCMS College of Engineering, Cochin
MA College of Engineering, Kothamangalam, Kerala
MES College of Engineering, Kerala
Sahrdaya College of Engineering, Kerala
IEEE Kerala Section Branch Counselors Congress
Government Engineering College, Thrissur
St. Joseph's College of Engineering & Technology, Palai, Kerala
Rajiv Gandhi Institute of Technology, Kottayam
3 PEOPLE WHO GREATLY INFLUENCED MY CAREER
Namith Najeeb, Eric Weaver and Prasant Naidu. You guys totally rock!!